Medication, Herbs Or Meditation? What Is Anxiety Disorder? Chronic Fatigue Syndrome How I Cope With Social Anxiety What Is It Like to Be Depressed? What Is It Like to Be Agoraphobic? Have Financial Anxiety? Have Kundalini Problems?
Agora comes from the Greek word for marketplace, and phobia means fear, therefore, agoraphobia had to originally mean fear of the marketplace. In many cases agoraphobia still means just that: a fear of public places such as a shopping center or marketplace or any such location.
However, today's definition has a much more expanded meaning that also includes a fear of any sort of open space, public or otherwise. The symptoms of agoraphobia are most unpleasant and debilitating.
Agoraphobia, depression and anxiety disorder tend to go hand in hand. Anxiety disorder is the tendency toward panic attacks and long periods of anticipatory anxiety. Such a tendency over a period of time can develop into agoraphobia, because one often feels most vulnerable to panic attacks (and sometimes depression) when away from home, isolated from various "safe" places (comfort zones) and/or "safe" people such as a parent, spouse, sibling, or trusted friend. Therefore, what tends to happen is the victim develops the avoidance symptoms that define agoraphobia such as the avoidance of all the places and situations associated with increased levels of panic and anxiety. One can often end up being quite stuck in one place and quite dependent on others for anything to do with going outside the home or getting from place to place.
A whole lifestyle develops where the poor victim becomes ever more and more limited in his or her breadth and scope of living resulting in a greater dependency on others along with increasing episodes of depression, stress, and frustration. Typical situations that seem to increase one's level of anxiety include flying, driving, freeways, trains, elevators, skyscrapers, bridges, open spaces, and any other situation where one feels trapped or no possibility of an immediate escape route to a safe place, person or situation. One with agoraphobia also has to deal with acrophobia (fear of heights) because one is too similar to the other, in that in high places, one is often also in a vast, open space, such as the sky! It is quite common for agoraphobia to overlap with many other disorders of various causes, such as physical, genetic, emotional stress and traumatic experiences.
People who have never experienced agoraphobia naturally have a very hard time trying to understand or imagine just how someone with agoraphobia experiences it. I think one way to describe one aspect of it is comparing it to the situation of a small child being accidentally lost or separated from a parent or parents for the first time causing a great deal of fear, panic, even crying. Say one was only three years old and in an amusement park with Mother and somehow in all the excitement the child gets separated or lost in a huge crowd.
Another example would be the separation anxiety on that first day of school and the kid suddenly realizes Mother is simply not going to be able to stay with him or her all day long in the class! I remember some very harrowing experiences like that when I was very, very young. It is a distinct feeling of being separated from something or some person one is utterly (emotionally) dependent on along with a sense of impending doom, desperation and panic. There are other strong emotions involved too, notwithstanding.
However, the feeling of being separated from a parent or loved one for the first time is only a part of it. I also used to mainly experience it as a very unpleasant or bothersome change in perspective, such as the earth seemingly turned on its horizon, or even worse, completely up-side-down! Not at all pleasant! Also a feeling of becoming more and more utterly absorbed into or dissolved into the infinite vastness of the earth, sea, horizon, sky or whatever in a way that is very nerve-racking, uncomfortable or bothersome. It is also a distinctly unpleasant feeling of losing control of everything! So bad is it, that I think I would rather die than ever have to go through that sort of dreadful feeling again. It is that bad!
There seems to also be also a "cosmological" aspect to my own personal experiences with agoraphobia, that I rarely heard of, if ever, from other agoraphobics. This is probably because most agoraphobics did not ever have the intense interest in astronomy I used to have. Somehow my childhood love and fascination with the universe developed into an abject terror of it while becoming an adult. I developed a hypersensitivity to the earth's motion through space and especially it's minuteness in comparison to the vastness of the universe which often freaked me out.
It would often feel as if the earth was moving and or spinning so rapidly and in even worse sometimes falling so rapidly into the unknown abyss below, I would panic and desperately do all I could to get it out of my mind. It is frustrating because my intellectual interest in astronomy and cosmology is still there and yet I must be careful not to get into it too deeply otherwise I start to again feel those terrible feelings!

A spiritual and/or existential side exists to my agoraphobia as well. This includes my sense of self and identity as a human being. I would often get a sense of weirdness or a this-is-way-too-strange feeling or simply a terror of just being alive. It was at its worse throughout my high school and college days when I was still too unfamiliar with life and all its implications. I was not sure about so many things which added greatly to my terror of being alive. Much of it was religious and wondering about my salvation and/or safety of my soul. I therefore clung steadfastly to the most advanced and logical religious beliefs I could find. I became more and more aware spiritually as a result.

I often had mystical experiences of dissolving into infinite space that was, well both pleasant and unpleasant. It was great feeling such inner freedom and exhilaration, but on the other hand it often lead to a such a weird change in perspective it was often terrifying and unpleasant. I had to balance things out as best I could and eat only those foods that seemed to bring it under the most control and create the more pleasant aspects of it. It was not exactly the kind of experience I was looking for, what I really yearned for was the feeling of being loved by Goddess.

Whatever I did to help reduce general anxiety levels and panic attacks also helped to reduce my agoraphobia. Facing the fears head on only seemed to make them worse and gave me a horrible time. The only things that helped me were some of the adaptogenic herbs, antioxidants, special super food diets and some of the books mentioned on this page.

My theory as to the cause of agoraphobia is that the neurons in the brain are not able to properly replenish themselves after a period of stress, so they become overactive and disorganized unless enough antioxidants and adaptogenic herbs are taken to help replenish what is needed by the brain cells and increase their ability to handle stress.

For more information on anxiety, go to my website: Anxiety – Natural Remedies.
"How to Overcome Anxiety and Depression Without Drugs"
What I Had to Endure Was a Living Nightmare! Learn Everything I Did to Overcome it!
By reading this book, you will benefit from a lifetime of personal information and spiritual help regarding how to alleviate severe depression, terrifying anxiety and really frustrating chronic fatigue!
---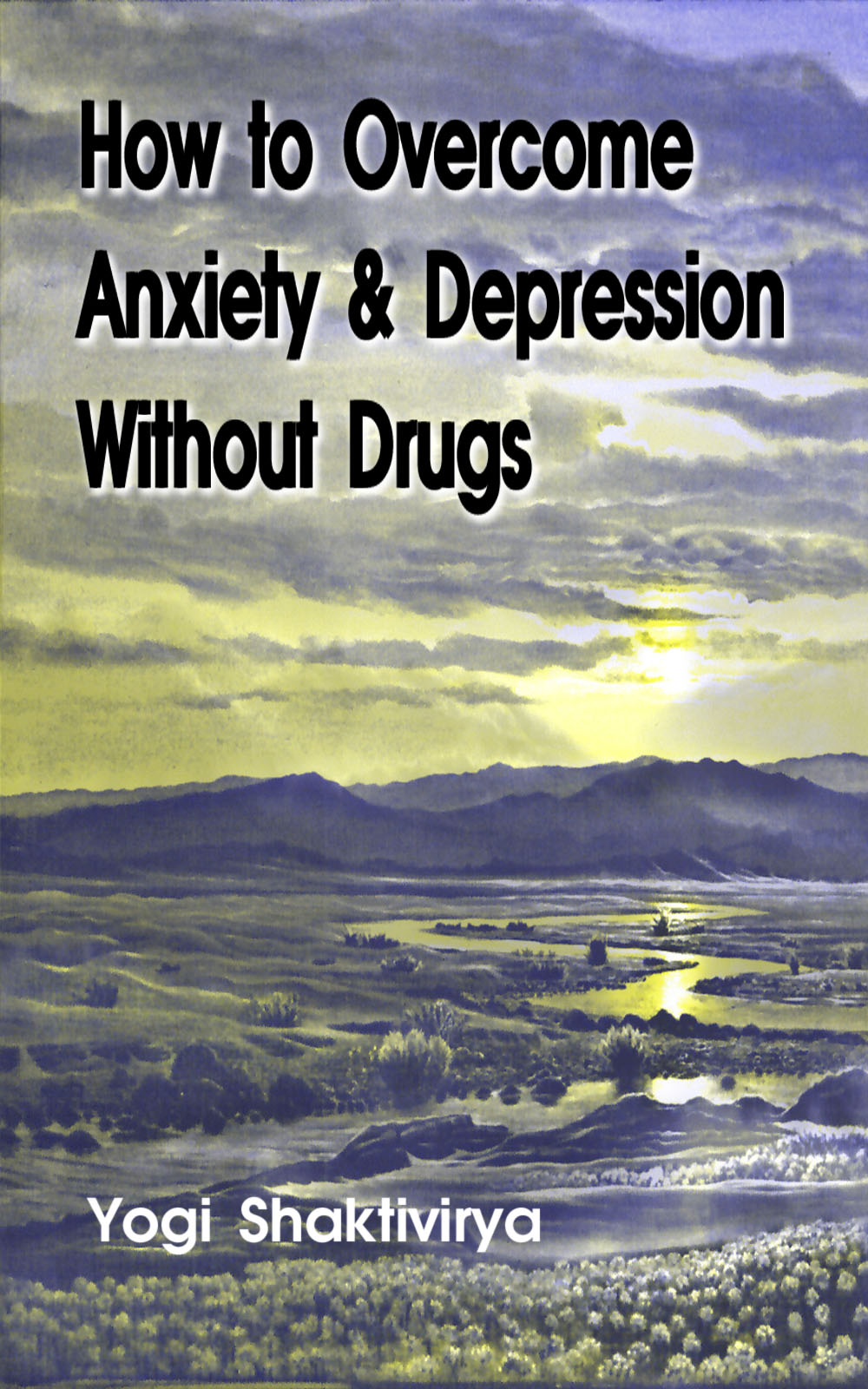 ---
WHY CONTINUE TO SUFFER FROM ANXIETY, DEPRESSION, ETC. WHILE HAVING TO PUT UP WITH ALL THE TOXIC DRUGS USED TO "TREAT" THEM ALONG WITH ALL THEIR ANNOYING AND SOMETIMES DANGEROUS SIDE-EFFECTS?
Don't miss out on my latest (July 2023, 4th Edition) of this Amazon Kindle ebook! It will not only cover in detail my own hellish experiences with anxiety disorder, chronic fatigue, and severe depression, etc. but it will also detail the healthy, natural, nutritional healing therapies that seemed to work best, along with a careful, life-long dietary management system that seemed to be most effective in helping me to survive through this mess and in certain ways to eventually fully recover.
By reading this ebook, you will benefit from a lifetime of personal information and spiritual help regarding how to alleviate severe depression, terrifying anxiety and really frustrating chronic fatigue without having to rely on drugs, and more importantly, getting at the root cause of it. You will learn how I discovered ways to stop terrifying anxiety and utterly debilitating depression through decades of trial and error.
You can kiss your depression, anxiety, and toxic pharmaceutical drugs good-bye for good by learning and following certain specific "correct eating" habits while understanding the real cause for anxiety. This ebook will not only cover in detail my own horrific experiences with anxiety disorder, chronic fatigue, and severe depression, but many different aspects of anxiety, such as fear of others, agoraphobia, financial anxiety, lack of motivation and purpose, kundalini problems, existential anxiety, cosmic anxiety, and most significantly, how to understand and overcome the fear of death.
I will also pay special attention to the kind of alternative therapies that seemed to work best for my needs, and consequently came up with a careful, life-long advanced nutritional healing, probiotic, prebiotic and water-fasting anxiety management system that seemed to me to be most effective in helping one to cope with depression and anxiety and in certain ways to eventually fully recover.
By reading this ebook, you will benefit from a lifetime of personal information and spiritual help regarding how to alleviate severe depression, terrifying anxiety and really frustrating chronic fatigue. This book also links to the most recently updated diet regimen that seems to be the most effective and practical system yet to undermine the real cause of anxiety, depression and fatigue which is free-radical toxins, unfriendly colon bacteria, incorrect eating of too much carbs instead of essential fats, eating and/or snacking too much, too often while not drinking enough water between meals. Subjects to be covered in this ebook will include:
Introduction
Chapter 1 – How My Life Was Ruined
Chapter 2 – What is It Like to Be Depressed?
Chapter 3 – What is It Like to Be Agoraphobic?
Chapter 4 – What Is it Like to Have Anxiety Disorder?
Chapter 5 – How I Managed With Life-Long Social Anxiety
Chapter 6 – How I Struggled With Chronic Fatigue Syndrome
Chapter 7 – How I Coped With Death, Grief and Anxiety
Chapter 8 – How to Overcome Fear of Death
Chapter 9 – How to Overcome the Phobia of Dying
Chapter 10 – Vast Amounts of Evidence Conveys a Beautiful Afterlife
Chapter 11 – What Is It like to Experience Kundalini Problems?
Chapter 12 – Anxiety and Depression – Medication, Herbs or Meditation?
Chapter 13 – How to Cope with Financial Anxiety
Chapter 14 – How I Remedied Anxiety, Fatigue and Depression w/o Drugs
Chapter 15 – What You Eat Can Cause Great Suffering Or Great Health
Chapter 16 – Incorrect Eating is the Greatest Cause of Suffering Ever
Chapter 17 – A Healthy and Diverse Inner Ecosystem is Essential
Chapter 18 – Channel Your Sexual Energy for Greater Joy and Pleasure
Epilog – We Live in an Entire World of Worry and Stress!
My 4th Edition of "How to Overcome Anxiety and Depression Without Drugs" is Now Available on Kindle
GO HERE TO PURCHASE EBOOK: How to Overcome Anxiety and Depression Without Drugs
Please go here to start reading this most amazing ebook regarding how to overcome anxiety and depression through wholeness!
---
THANKS FOR YOUR INTEREST IN MY E-BOOK!
You can e-mail me HERE
for any questions before and after purchasing!