Medication, Herbs Or Meditation? What Is Anxiety Disorder? Chronic Fatigue Syndrome How I Cope With Social Anxiety What Is It Like to Be Depressed? What Is It Like to Be Agoraphobic? Have Financial Anxiety? Have Kundalini Problems?
Chronic Fatigue Syndrome (CFS) is a controversial condition with no precise definition or single known cause. Various things can cause it and the only way known to diagnose it is through a diagnosis of exclusion of all other pathologies known to cause chronic fatigue such diabetes, depression, anemia, leukemia, malnutrition, etc.
However there are some specific terms or conditions associated with CFS such as encephalomyelitis, post-viral fatigue syndrome (PVFS), Epstein-Barr virus, adrenal fatigue, etc. The condition must also be present for more than 6 months for it to match most diagnostic criteria.
More women than men are said to have this disorder and it has been more commonly diagnosed in young children and especially teenagers. Many other symptoms ranging from mild to life-threatening such as cardiac problems, asthma, muscle fatigue, pain, spacey feelings, digestive problems, depression, immune weakness, and oversensitivity have been reported by those suffering from CFS but are not officially a part of this ailment. Some get better over a period of time and some cases do respond to various treatments.
The main symptom of CFS is an unrelenting tiredness not relieved by rest and greatly exaggerated through even the smallest amounts of exertion. One often feels like one is walking through molasses with weights tied to every part of one's body. Some days are so bad that one may need to stay in bed and sleep all day. Also not only physical body is affected, the mind and emotions are equally thwarted. CFS is an extremely serious and very frustrating condition to deal with as all aspects of one's life are seriously compromised if not ruined. It may take four times as much effort to accomplish one tenth of what the average person can achieve.
I (male) suffered periods of what seemed to be CFS throughout most of my life starting at very early age. I was considered "lazy" and inattentive at school and used to "daydream" during class. I was actually going into deep states of reverie and contemplation even though no one, not even myself, realized it at the time. After a long day at high school I would often feel so exhausted that I would immediately go to sleep the moment I entered my room at 3:00 in the afternoon (school usually started at 8:00 AM and finished around 2:35 PM). I had a tough time finding enough mental energy to get any homework done and needed 14 hours of sleep!
My symptoms were quite worrisome and this problem continued in various degrees of severity throughout my life and had very little sympathy, only accusations of being "lazy" which really upset me.
If you or someone you care about appears to be suffering from CFS, you are going to have to get a thorough diagnosis to rule out all kinds of possible causes. I was checked and double-checked and it turned out my anxiety-disorder was part and parcel of the CFS. I found out that my CFS would tend to get much worse after very stressful days. Depression also greatly effected it.
Therefore even though I had definite symptoms of fatigue, they may not have been the official, bona fide form of CFS. Instead, my chronic fatigue was most likely a "spinoff" of other problems I was presently suffering from such as my anxiety disorder and depression while developing agoraphobia. But none of this knowledge satisfied my main concern as to how to really get rid of this devastating problem, which alone was making my life miserable.
I proved to myself it was a part of my depression by noticing that when my moods would swing back toward anxiety, I would seem to have more energy. After all, even though high anxiety is not at all a positive energy, at least it was some form of energy nevertheless forcing me to get things done to distract me from the sheer terror of the highly undesirable thoughts and feelings I would often suffer from. I recently learned that chronic fatigue syndrome can also be a symptom of one or several endocrine gland disorders involving mainly the adrenal glands, sometimes the thyroid and even the pituitary and hypothalamus. Recent saliva and blood tests revealed that indeed I have adrenal and thyroid insufficiency which is a result of massive emotional stress starting from very early in life. However the treatment of this "adrenal fatigue" may have helped a little, but it still did not completely remove all the symptoms.
Like I said in so many other articles I have written on health, except for the supplements and super foods, drinking loads of alkalized water between whole, complete meals instead of snacking seemed to help far more than any other thing that I ever tried. I am not surprised because alkalized (negatively ionized) water acts as a buffer to neutralize acidic toxins of metabolism.
Knowing that I suffered severe food sensitivities all my life, my next big breakthrough came when I stopped repeating my meals, supplements, etc. everyday. In other words, I was making the mistake of eating the same "favorite" health foods and same supplements, herbs, etc. over and over again every day without fail, thinking this could not be harmful because it is only natural and healthy food, right? Wrong! In my situation, any food substance, no matter how "healthy" is not healthy if eaten more often than once every two to four days, can cause all the symptoms I was fighting all my life, including the chronic fatigue syndrome!
After rotating all my food, taking all manner of antioxidant superfood supplements, all minerals, vitamins, etc., ever day and fasting on ionized water and dolomite between whole, complete meals that are completely different every day, my health dramatically improved. My body seemed to rejuvenate, and not only became free of that horrible fatigue, but many of my other symptoms, including severe bloating and gas, body pains and stiffness, vertigo, anxiety, depression, and even my agoraphobia to a certain extent were alleviated significantly.
Another amazing thing, on this regimen, I only felt the need to eat no more often than once a day, saving me much time preparing meals, helping my teeth and gums, saving money and much digestive energy. This format has now become a fully established life-long habit which proves beyond a shadow of a doubt that most people everywhere are eating far too much, and far too often for their own good.
For more information on anxiety, go to my website: Anxiety – Natural Remedies.

Awesome 3D Sound ~~~~ Meditate Deeper ~~~~ Integrate Your Mind ~~~~ Travel to Distant Places
Affiliate Ad: Expand your consciousness with utterly breathtaking sound and music effects causing a massive inter-neural integration brain synchronization transformation. SYCTUITION WAVE is an awesome and totally unique meditation tool. It is definitely a way to reach your full potential while transporting you into different spaces. Listen to the free, soothing sounds. Experience an effortless flow of miracles. Synctuition is so helpful and so innovative that there is also a great financial opportunity, if you are interested in that. This could be an easy way of connecting to the best "you" ever. Enjoy 1 to 3 free full-length soundtracks just for registering. Go here for more information.

"Seven Steps to Wholeness"
Enjoy Absolutely Amazing Bliss and Joy! Learn Breatharianism! Enjoy Unlimited Energy! Rejuvenate Your Cells!
Nothing like this manual has ever been written before. Learn all about a unique spiritual diet and a way of mineral water fasting for pranic nourishment and transmutation that can really boost your spiritual awareness into realms of awesome bliss and love!
---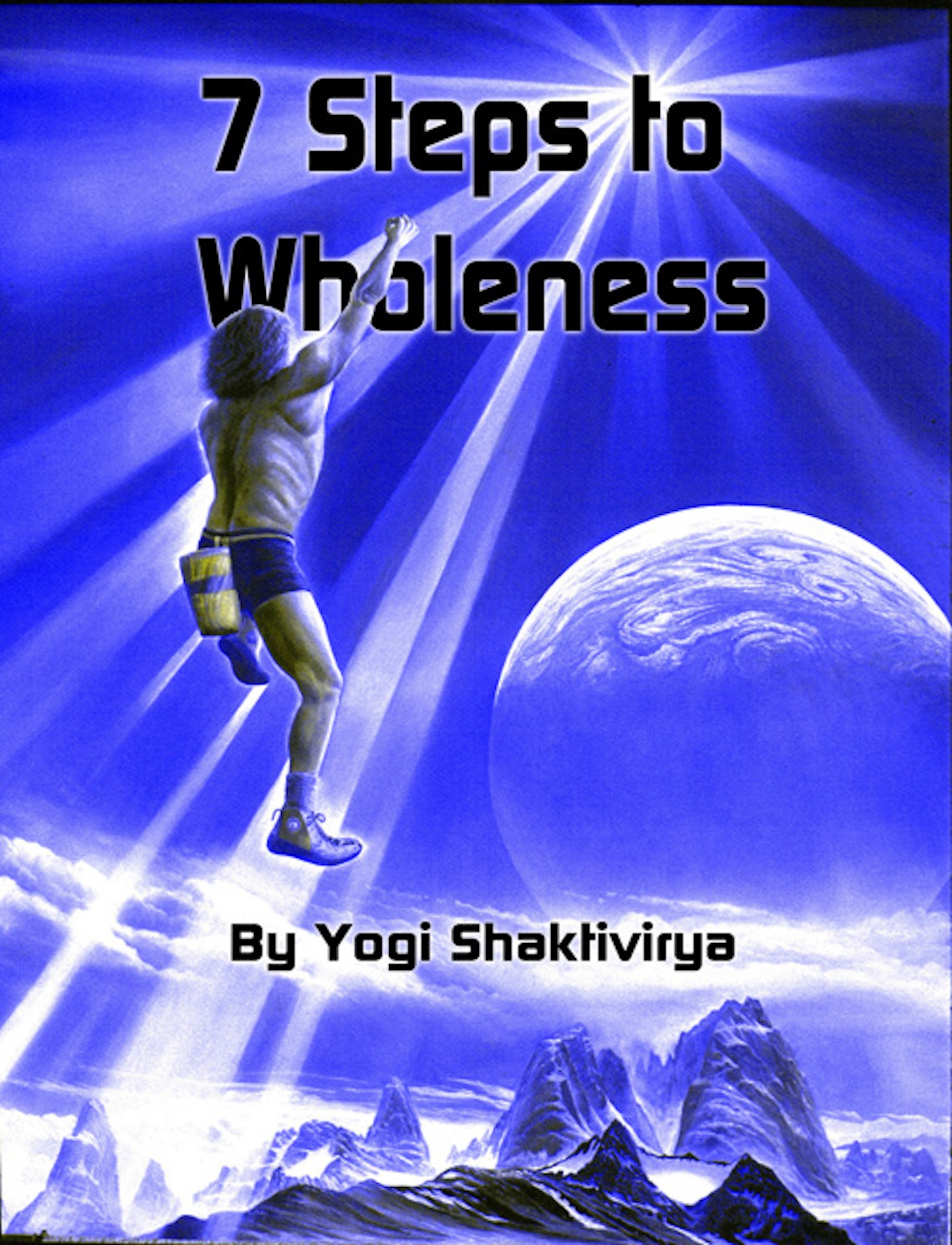 ---
WHY NOT BASE YOUR ENTIRE DIET ONLY ON HEALING RAW FRUITS AND VEGETABLES?
I discovered a perfected, life-changing, utterly unique, oval-vegan diet regimen and lifestyle that goes way beyond conventional practice. If it is carefully understood and followed, this wholesome lifestyle can help you enjoy unprecedented levels of health, healing and well-being at every moment. I stumbled across a diet and way of life so pure and so effective at physical, mental and spiritual rejuvenation, it gives me tremendous bliss and tremendous satisfaction in every aspect of my life. The words of this sacred book will guide you up toward ecstatic levels of health and well-being far beyond conventional diet wisdom that not even a single physician, dietitian, or spiritual guru even knows about, or at least not yet.
There is so much to learn however. I will describe all the phases, stages and difficulties to avoid while attempting to reach such high levels of perfected eating for the lasting enjoyment of wholeness that you would never, ever want to return to the old ways of eating again. One must first learn, understand and overcome many of the hazardous food and drug addictions plaguing our society and gradually replace all one's deleterious habits and toxic substances with only wholesome, organic fruits and vegetables completely free of all cell-damaging gluten, lectins and other miscreant substances. Organic, raw fruits, herbs, and vegetables are indeed the greatest healers of all time. Why not base a diet entirely on them?
Did you know that nature only intended humans to eat 100% raw food? Are you aware that even some of the most natural seed-based foods such as nuts, seed, whole grains, and legumes all contain potentially inflammatory substances such as lectins and gluten resulting in the eventual development of all manner of chronic degenerative diseases such as depression, anxiety, fatigue, diabetes, arthritis, heart failure and cancer? And if any so-called food needs to be cooked to make it palatable and/or less toxic, it should not even be considered as "food" in the first place! Multiple diseases of all kinds and years of incredible suffering can be avoided just by knowing this truth.
One may think that after eliminating these foods there would be none or far too few foods left to choose from. This assumption is far from true as there are countless varieties of super foods, herbs, fruits and vegetables to choose from that contain complete protein and are fully nourishing for the body, especially if you include raw, organic, pasture-raised eggs, algae, and edible fungi along with the vast variety of organic fruits, herbs and vegetables now being grown throughout the world. Learn which vegetables can be used to directly replace all toxic high-gluten whole grains and deadly high-lectin legumes and enjoy the amazing health benefits of living on a completely seed-free, 100% raw food diet supplemented with several tantalizing and delicious superfoods such as chlorella, bee pollen, pine pollen, and pasture raised eggs. Discover which fruit is a perfect replacement for all nuts and seed.
Just as vital as making sure only the correct foods go into your mouth, you also need to allow only the most constructive and helpful thoughts of prosperity and goodness to enter your sacred heart, mind and spirit. Once you have mastered your diet, one also needs to understand and master one's relationship with vital, subtle energy and learn how to use that energy, correct eating, plenty of mineral water and herbs to blissfully transmute the sexual energy which would uplift you into an even higher state of fulfillment and well-being far more valuable than anything you ever experienced before.
You will learn how this diet and lifestyle of wholeness can lead you toward living more and more on the prana from nature rather than calories from solid foods. You will find that you will feel gradually less hungry and more blissfully energetic, opening up new avenues of inner experience through ecstatic dreams and deep meditation into the realms of samadhi, astral travel and the afterlife. You will find out that there is actually a wonderful life after death and that God (unconditional love and everlasting joy) can be realized and discovered as your true nature within your self.
The vital "Seven Steps to Wholeness" include:
Step 1 – Remove all Seeds and Add Plenty of Water Between Meals; Step 2 – Remove all Dairy and Add Living Acidophilus Liquids; Step 3 – Remove All Cooked Foods and Add Full-Spectrum Formulas; Step 4 – Become Aware of Vital Pranic Energy Nourishment; Step 5 – Conserve and Transmute Your Sexual Desires into Bliss; Step 6 – Align with Your True Nature and Know You Are Eternal; Step 7 – Meditation, Samadhi, Astral and Cosmic Consciousness
My 9th Edition of "Seven Steps to Wholeness" is Now Available on Kindle
GO HERE TO PURCHASE EBOOK: Seven Steps to Wholeness
Please go here for more fascinating information regarding this most amazing way to great joy, bliss, divine love and wholeness!
---
THANKS FOR YOUR INTEREST IN MY E-BOOK!
You can e-mail me at shaktivirya@scienceofwholeness.com
for any questions before and after purchasing!