Channeling Bashar, Essassani Bashar: Your State of Being Bashar: Higher Vibrations Bashar: Parallel Universes Bashar and Abductions Bashar, Leslie Flint and Atlantis

In the above video, the being who identifies himself as "Bashar" channeled through Darryl Anka, claims he is from a natural world (Essassani) between astral and physical matter representing a "missing link" between heaven and earth.
A black equilateral triangle with a blue light behind it symbolizes the Essassani civilization. Essassani means "Place of Living Light." Bashar says he is from 300 years in our future, and 500 light years toward the Orion Constellation. He is genetically related to humans: a hybrid between the grays who are a type of "human" from an alternate dimension of our world and actual humans from our own time and location. This information may sound very far-fetched, but it answers so many questions regarding the purpose and nature of the numerous UFO abductions by "gray aliens." For those who are too skeptical and have no patience to more seriously investigate such "far-out" realities as UFO's, Bashar, spiritualism, other dimensions and higher vibrational universes, let me tell you this:
"Condemnation without investigation is the height of ignorance." – Albert Einstein
Is Bashar (Channeled through Darryl Anka) in fact an actual extraterrestrial in a "first contact" with our civilization? How is it possible that Bashar who can speak with such humor, wit, scientific clarity, knowledge, wisdom, precision and conviction be just an elaborate trick or just a hoax?
His phenomenal wit, humor and wisdom, strange vocal ability, instant and precise knowledge on any subject (some of the Atlantis history he gave has been verified from two other completely different sources; his decades long strength of will, determination, planning and sense of purpose; intense sincerity and honesty; and other unique qualities, make it very hard to just dismiss this quite lively personality (or personalities) as just an incredibly elaborate daydream, split personality, fantasy or hoax.
Bashar comes through as a real and loving personality (along with other "alien" personalities as well) straight from the heart and who, like some sort of immense, all-knowing super-computer, instantly, sincerely, scientifically and methodically answers any question (no matter how difficult or simple) by anyone who asks. Darryl Anka seems to be channeling an intelligence so advanced it is quite often beyond our own comprehension! He sounds as sincere as anyone can ever be and has no desire to control, interfere or indoctrinate others. One can find a rather extensive collection of "Bashar" videos on YouTube, usually more than 550 recordings. Simply look up keywords, "Bashar, Essassani, and channeling."
Darryl Anka, I would have to say, is one of the most outstanding examples of spiritualist mediumship since the time of the great British spiritualist medium Leslie Flint (1911-1994) even though Leslie Flint provided a completely different kind of channel as a rare direct voice medium using ectoplasm, but not as a trance or channeling medium like Darryl Anka.
The mental medium, Darryl Anka, while in a kind of "trance" or dream state of consciousness, picks up and transmits the thoughts of a celestial being or beings distinctively different in voice and personality from Darryl who claim to be extraterrestrial in origin.
Most of the time it is "Bashar" (meaning messenger of good news) who comes through talking in a very animated and convincing manner on all aspects of "The Secret" yet from a more expanded perspective from which many of Bashar's principles of reality, philosophy of living, etc., are covered with a rather startling scientific precision very unusual for any "New Age" channeling of this kind. The mind of Bashar (and his companions) are like computers in how they organize their ideas, communicate their thoughts and answer questions from individuals in the audience with great humor, assurance and the confidence of total authority. Their timing is precise and these beings take full charge of the audience until the session is finished when Darryl's awareness finally comes back to his body with little or no memory of what had transpired. One way to describe Bashar's personality would be a combination of Ester Hicks' Abraham and Robin Williams' rather humorous, fictional character, the extraterrestrial "Mork" on 94 episodes of "Mork and Mindy" from 1978-1982.
There is a "News for the Soul" radio interview with Darryl Anka and Bashar lasting one hour that reveals phenomenal mental and vocal powers impossible for an ordinary human being. Scientists cannot explain how this stretching of pitch and tonality is possible for the ordinary human voice. Also discovered by scientists is an unusually high amount of "connectivity" in Darryl's brain. Please visit Bashar's website for more information about Bashar and information regarding times and locations of the latest demonstrations given by Darryl Anka.

Bashar speaks with unprecedented precision on consciousness, creation and reality. At beginning of one of his recordings, Bashar talks about his solar system with breathtaking clarity and detail, then goes on to cover many other fascinating subjects often conversing with many members of the audience.

More information, illustrations and movies related to the above article can be found here: Revelations of Bashar
Discover Astonishing Facts About the Afterlife! There Is a Reality Beyond Death More Beautiful Than You Ever Imagined!

"The Scientifically Proven Reality of Life After Death"

The truth is far stranger and more immense than fiction…
---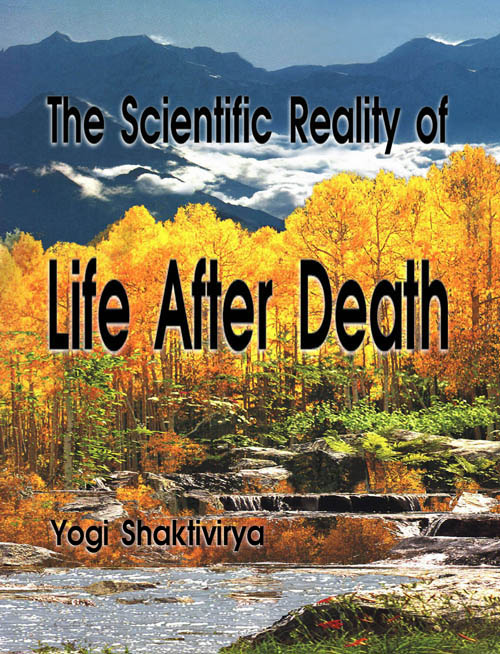 ---
This ebook can send you on a vicarious but remarkable journey into the afterlife! What do the most reliable mystics, yogis and mediums say regarding the afterlife? You will learn far more about the perfectly natural and absolutely beautiful realms of life after death than most people ever do in a lifetime. This information is as scientifically verified and complete as I can possibly make it.
Table of Contents:

Introduction:
Materialistic Science Rejects the Afterlife as Being a "Fairy Story"
Part 1 – Scientific Proof and Personal Experiences
1.1 – Here Are Four Scientifically Proven Out-of-Body Experiences
1.2 – My Search for Truth and Personal Experiences from the Afterlife
Part 2 – Leslie Flint's Direct Voice Mediumship
2.1 – Leslie Flint: An Inconvenient Truth for Christian Theologians and
Skeptical Scientists
2.2 – Leslie Flint's Impossible Powers: Why Did He Not Make Millions
as a Parlor Trick Showman?
2.3 – BadPsychics.com Forum Administration/Members Hate my
Information!
2.4 – Leslie's "Etheric" Guests Never Coughed or Sputtered
2.5 – Messages From the Afterlife – How the Paranormal Voices Came
Through
Part 3 – Life in the Astral Worlds
3.1 – The Exciting Reality of it All
3.2 – An Absolutely Natural, Complete and Profoundly Fulfilling
Existence
3.3 – The Colors Are Far More Vivid, Extensive and Varied
3.4 – Eating and Sleeping in the Afterlife
3.5 – Afterlife Interests, Skills and Hobbies
3.6 – Lifestyles in the Afterlife
Part 4 – Spiritual Difficulties and Challenges
4.1 – Why Some Souls Start Out Earthbound
4.2 – Is There a Hell? Are There Negative Experiences in the Afterlife?
4.3 – What Happens When One Abuses Power?
4.4 – The Problem with Suicide
4.5 – The Problem With Reincarnation (Not My Favorite Subject)
Part 5 – The Nature of the Astral Worlds
5.1 – Climates and Geography of the Astral Spheres
5.2 – The Beauty of Astral Nature and Spiritual Utopia
5.3 – Communication With Animals and Singing in an Etheric
Atmosphere
5.4 – Astral Relationships, Sex, Reproduction, Families, and Astral
"Old Age"
5.5 – Illumination (Sun?) of the Astral World
5.6 – The True Nature of Dark Matter and Dark Energy
5.7 – Does Time Exist in the Afterlife?
5.8 – Can Distance be Measured in The Astral World?
Part 6 – Astral Projections from the Physical Body
6.1 – Astral Travel (Projection)
6.2 – The Right Conditions for Astral Projection to Occur
6.3 – Various Forms of Projection: From Clairvoyance to Complete
Immersion
6.4 – Two Astral World Experiences I Really Enjoyed
Part 7 – Concluding Thoughts
7.1 – Communication With Earth
7.2 – Epilog: Only the Beginning
7.3 – Relevant Websites
7.4 – References
This awesome ebook fully answers some serious questions such as how can one be certain there is an afterlife? Why does mainstream academic science continue to reject the afterlife? Is there any real scientific proof or evidence that there is life after death? If so, what is the afterlife really like? It is extremely important to know all one can regarding the afterlife otherwise ignoring Spirit and remaining materialistically closed minded could have extremely negative consequences.
One who acts in ignorance of the oneness, unity and eternal nature of spiritual existence is prone to make terrible mistakes while still alive on Earth and will be held accountable in the afterlife. This eBook should change one's perspective dramatically to realizing just how and why it is essential not to be so self-centered and ignorant of the vital importance of loving service to others.
This eBook contains 75 pages of phenomenal and vivid astral world experience, knowledge and insights based on the information given by the Leslie Flint paranormal voice recordings, Paramhansa Yogananda, my own experiences, and many other highly reliable and respected afterlife information sources.
Even though some of this information can also be found throughout various parts of my website, the eBook contains the entirety of all my afterlife research, descriptions and related information in a very neat, convenient, easy to read format, all in one place.
The incredibly amazing and enchanting information found in this eBook could sell for $49.95, however it is not even $39.95 or even $19.95 or even $9.92, but sells for a very tiny $3.91! If enough people purchase this unique and incredible material it will help my research into the all-important fields of afterlife, wholeness, and spiritual enlightenment. You will find out for sure there is no need to fear death and that life goes on forever in a constant state of deep interest, compassion, adventure, high creativity, profound happiness, and meaningful fulfillment.
This amazing eBook is exclusively available on Kindle at Amazon.com and you don't necessarily have to purchase an external Kindle reader/viewer because you can download your own Kindle viewing software (free) for your particular type of computer operating system from Amazon.com and read it from your computer.
Get "The Scientifically Proven Reality of Life After Death"
---
THANKS FOR YOUR INTEREST IN MY E-BOOK!
You can e-mail me HERE
for any questions before and after purchasing!

You might also be interested in purchasing Seven Steps to Wholeness. Learn how to save thousands of dollars per year in medical and dental bills. Learn how to stop and even reverse the aging process. This guide will be thousands of times more valuable than what you paid for it! Save yourself from massive amounts of anxiety, fear, depression and all other forms of suffering. The healing power of alkaline mineral water and antioxidants is awesome! You will learn how to create your own alkaline miracle water and learn about which foods contain the best and most quantities of antioxidants and why. Go here for the most incredible breathtaking breakthrough in the history of your life.