Channeling Bashar, Essassani Bashar: Your State of Being Bashar: Higher Vibrations Bashar: Parallel Universes Bashar and Abductions Bashar, Leslie Flint and Atlantis
In order to have a better understanding of where Bashar really is coming from, it is necessary to become familiar with the concept of two vital aspects of nature that extend beyond the realms of one's conventional understanding of life:
(1) The existence of dimensions higher than the fourth dimension of time, especially those dimensions of life that contain all the parallel universes of reality; and (2) The existence of higher vibrational realities of the afterlife or astral planes which includes all the "spheres" or worlds of dark matter and beyond. The first aspect implies there are various time lines (or different "histories") beyond this one; in other words, there could be an infinite number of parallel universes or unique histories or events simultaneously parallel to our own history or series of events.
This website describes in considerable detail how these parallel and other even higher dimensions (of living) and how one's mental outlook can dramatically effect what sort of experiences or probable future or parallel universe one can be drawn toward. Bashar's mechanism of "soul physics" is best understood by the way the thoughts we entertain in our minds and hearts reflect what kind of probable future or parallel reality we eventually find ourselves in, because thought is by its very nature, a five-dimensional product or aspect of nature.
What sort of space contains all the parallel universes? A five-dimensional space! Bashar in this manner has not only confirmed all that I have previously written throughout my website in past years on this subject, but greatly enhances it almost as if Bashar himself had been "channeling" through me long before I ever even heard of him! In a similar way, all the recordings of the souls who spoke through the energy and ectoplasmic voice box of the now late British medium Leslie Flint seem to also strongly confirm all that I have written about on this website long before ever knowing anything about Leslie Flint.
The other aspect of nature implies that matter exists on many levels and varieties of vibration, some grosser and others subtler. I have written at length regarding all these multiple higher realities, spheres, or worlds here. Just the idea that matter can exist on higher or different rates or patterns of vibration can help explain all sorts of phenomena ranging from dark matter, dark energy, UFO's, near-death experiences, reincarnation, and ghosts.
I am implying here that the entire universe has multiple layers of experience-gradation-consciousness-vibration to it with the physical most likely at or near the lower part of this great spectrum of reality and of course all the heavenly universes, realms, worlds, spheres, planets, etc., at or near the top. It appears that access to the higher vibrations of consciousness also brings access to the higher dimensions of reality and these two very distinctly different aspects of nature unfortunately and quite often get confused with one another when laymen and even mystics, yogis, psychics, etc., try to describe them. The deeper the state of unconditional love, the higher the rate of vibration of consciousness, the greater the access to actual higher geometric dimensions so that one can travel back and forth through time and see amazing places and events never before seen by the physical eyes.
Bashar says we are coming out of immense darkness into the light. Birth of a child is same idea as birth of a whole god(dess), universe, etc. Bashar's civilization is moving from physicality to non-physicality. A soul need no longer go through the birthing process to "pop in" on Essassani which has a core population of 250 million beings, however, many are born there anyway to achieve a permanent incarnation. The being that claims to be Bashar comes from a world (a high oxygen planet called Essassani or place of living light) similar to our own only that his star (Shar) is 500 light years away from our sun and cannot be seen by physical human eyes because its vibration rate is higher or different in a subtler way than the physical world that is called "Earth."
Dark matter comprises 90% of the matter in the universe and cannot be seen by astronomers, only detected indirectly by the way Galaxies spin (like pinwheels instead of whirlpools) indicating there must be vast amounts of hidden matter or worlds beyond worlds not detected by any kind of physical telescope. Essassani must be one of those countless dark matter worlds within our galaxy not detected by conventional means.
When asked about his solar system, Bashar breathtakingly describes seven worlds orbiting his sun, Shar: 1) Seo, 2) Chenki, 3) Essassani, 4) Pesh, a large gap called Fomar, and 5) Chachu Panni or the "Two Dancers." When asked about his language, he gave examples such as "ha ah too" which means "I love you" and "illi akar demar shima shama" or "reflection of the creation in each other" and "Shivi!" which means, "I am completely in my compassion stand aside!" Counting to 10 in Essassani sounds like this: "cha, choo, shimmy, peth, pan, cashinni, ktets, rolf, shimooch, see."
It is the amazing details such as these and the confirmation of how Atlantis came to an end from two other complete separate sources (see the last four paragraphs of this article) that persuaded me enough to seriously consider the validity of the existence of such beings as Bashar, which stands for "bringer of good news" by the way. His language which comes from the hybridization of various Earth languages, is no longer generally relied upon by the Sassani (the people who live on Essassani) to communicate. It has been or or is being replaced by their ability to communicate directly by thoughts, feelings and pictures.
More information, illustrations and movies related to the above article can be found here: Revelations of Bashar

Awesome 3D Sound ~~~~ Meditate Deeper ~~~~ Integrate Your Mind ~~~~ Travel to Distant Places
Affiliate Ad: Expand your consciousness with utterly breathtaking sound and music effects causing a massive inter-neural integration brain synchronization transformation. SYCTUITION WAVE is an awesome and totally unique meditation tool. It is definitely a way to reach your full potential while transporting you into different spaces. Listen to the free, soothing sounds. Experience an effortless flow of miracles. Synctuition is so helpful and so innovative that there is also a great financial opportunity, if you are interested in that. This could be an easy way of connecting to the best "you" ever. Enjoy 1 to 3 free full-length soundtracks just for registering. Go here for more information.

"Seven Steps to Wholeness"
Enjoy Absolutely Amazing Bliss and Joy! Learn Breatharianism! Enjoy Unlimited Energy! Rejuvenate Your Cells!
Nothing like this manual has ever been written before. Learn all about a unique spiritual diet and a way of mineral water fasting for pranic nourishment and transmutation that can really boost your spiritual awareness into realms of awesome bliss and love!
---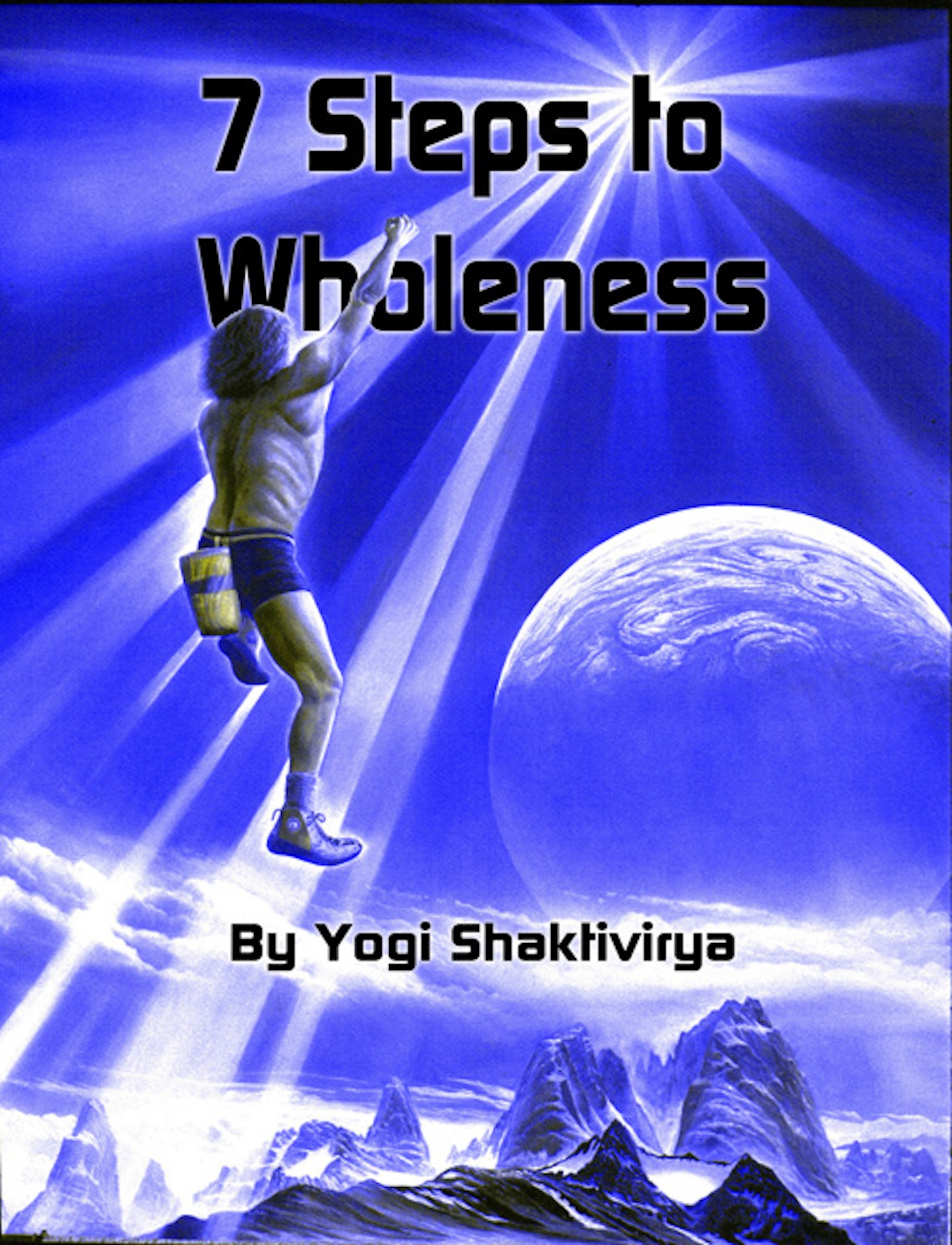 ---
WHY NOT BASE YOUR ENTIRE DIET ONLY ON HEALING RAW FRUITS AND VEGETABLES?
I discovered a perfected, life-changing, utterly unique, oval-vegan diet regimen and lifestyle that goes way beyond conventional practice. If it is carefully understood and followed, this wholesome lifestyle can help you enjoy unprecedented levels of health, healing and well-being at every moment. I stumbled across a diet and way of life so pure and so effective at physical, mental and spiritual rejuvenation, it gives me tremendous bliss and tremendous satisfaction in every aspect of my life. The words of this sacred book will guide you up toward ecstatic levels of health and well-being far beyond conventional diet wisdom that not even a single physician, dietitian, or spiritual guru even knows about, or at least not yet.
There is so much to learn however. I will describe all the phases, stages and difficulties to avoid while attempting to reach such high levels of perfected eating for the lasting enjoyment of wholeness that you would never, ever want to return to the old ways of eating again. One must first learn, understand and overcome many of the hazardous food and drug addictions plaguing our society and gradually replace all one's deleterious habits and toxic substances with only wholesome, organic fruits and vegetables completely free of all cell-damaging gluten, lectins and other miscreant substances. Organic, raw fruits, herbs, and vegetables are indeed the greatest healers of all time. Why not base a diet entirely on them?
Did you know that nature only intended humans to eat 100% raw food? Are you aware that even some of the most natural seed-based foods such as nuts, seed, whole grains, and legumes all contain potentially inflammatory substances such as lectins and gluten resulting in the eventual development of all manner of chronic degenerative diseases such as depression, anxiety, fatigue, diabetes, arthritis, heart failure and cancer? And if any so-called food needs to be cooked to make it palatable and/or less toxic, it should not even be considered as "food" in the first place! Multiple diseases of all kinds and years of incredible suffering can be avoided just by knowing this truth.
One may think that after eliminating these foods there would be none or far too few foods left to choose from. This assumption is far from true as there are countless varieties of super foods, herbs, fruits and vegetables to choose from that contain complete protein and are fully nourishing for the body, especially if you include raw, organic, pasture-raised eggs, algae, and edible fungi along with the vast variety of organic fruits, herbs and vegetables now being grown throughout the world. Learn which vegetables can be used to directly replace all toxic high-gluten whole grains and deadly high-lectin legumes and enjoy the amazing health benefits of living on a completely seed-free, 100% raw food diet supplemented with several tantalizing and delicious superfoods such as chlorella, bee pollen, pine pollen, and pasture raised eggs. Discover which fruit is a perfect replacement for all nuts and seed.
Just as vital as making sure only the correct foods go into your mouth, you also need to allow only the most constructive and helpful thoughts of prosperity and goodness to enter your sacred heart, mind and spirit. Once you have mastered your diet, one also needs to understand and master one's relationship with vital, subtle energy and learn how to use that energy, correct eating, plenty of mineral water and herbs to blissfully transmute the sexual energy which would uplift you into an even higher state of fulfillment and well-being far more valuable than anything you ever experienced before.
You will learn how this diet and lifestyle of wholeness can lead you toward living more and more on the prana from nature rather than calories from solid foods. You will find that you will feel gradually less hungry and more blissfully energetic, opening up new avenues of inner experience through ecstatic dreams and deep meditation into the realms of samadhi, astral travel and the afterlife. You will find out that there is actually a wonderful life after death and that God (unconditional love and everlasting joy) can be realized and discovered as your true nature within your self.
The vital "Seven Steps to Wholeness" include:
Step 1 – Remove all Seeds and Add Plenty of Water Between Meals; Step 2 – Remove all Dairy and Add Living Acidophilus Liquids; Step 3 – Remove All Cooked Foods and Add Full-Spectrum Formulas; Step 4 – Become Aware of Vital Pranic Energy Nourishment; Step 5 – Conserve and Transmute Your Sexual Desires into Bliss; Step 6 – Align with Your True Nature and Know You Are Eternal; Step 7 – Meditation, Samadhi, Astral and Cosmic Consciousness
My 9th Edition of "Seven Steps to Wholeness" is Now Available on Kindle
GO HERE TO PURCHASE EBOOK: Seven Steps to Wholeness
Please go here for more fascinating information regarding this most amazing way to great joy, bliss, divine love and wholeness!
---
THANKS FOR YOUR INTEREST IN MY E-BOOK!
You can e-mail me at shaktivirya@scienceofwholeness.com
for any questions before and after purchasing!