2017 ONLINE EDITION
The Science of Whole-ness: Part One
"IF WE ALL WORKED ON THE ASSUMPTION THAT WHAT IS ACCEPTED AS TRUE IS REALLY TRUE, THERE WOULD BE LITTLE HOPE OF ADVANCE." -- ORVILLE WRIGHT

Published and Copyright 1994, 2002, 2006, 2010 and Revised 2011 and 2017 by Russell A. Symonds (Shaktivirya)

Welcome to the first free online edition of the second part of my book, The Science of Wholeness, originally written in 1994. This free online edition is part of my attempt to make all my knowledge freely available to you, the reader, with the hope that you will also support my work and/or share with me any vital information you might have. May the endlessly loving and infinitely wise Mother of all life in the Universe bless you.

DISCLAIMER

Because it was first written in 1994, parts of this book need to be up-dated every year or two. Keep in mind that the page on diet, "Lesson 16" at the end of this book is updated far more often than any other part of the book. Most other parts of this website also need up-dating, and try to do my best to continue to up-date the entire contents of this latest edition as much as possible but it is very hard to keep up with all the changes. Much of my work is the removal of old ideas no longer fresh or valid, and removal of links to other webistes, afilliates, or pages that have long since expired or no longer make much sense to link to.

What you have in front of you should bring you profound, lasting, happiness, but just to be on the safe side, I am issuing the following precautions: Because everyone is a unique individual, I cannot guarantee that all who read this book will have the same results as I have enjoyed. You must take full responsibility in the application of the following information in this manual and therefore proceed with the utmost care and caution in a scientific and systematic manner. I cannot be responsible for any loss or damage due to accident or abuse, otherwise I would be taking a risk in sharing this knowledge with others who would truly benefit. Because most of the following concepts are novel, experimental ideas, your exploration and application of these concepts makes you a pioneer venturing to unknown territory.

Please understand that any potential risks taken while trying to follow this manual are entirely your responsibility, therefore proceed with caution. Please consult a nutrition-oriented physician regarding any diets, supplements and exercises you are not sure about. These lessons are educational material only, and not a substitute for medical advice, especially regarding any serious medical condition or health problem. I have mentioned a few commercial products in various parts of the text. In return for making this information freely available, I am hoping the reader will investigate and support the various affiliates or sponsors displayed on every page of this text and other parts of my website, with much of the proceeds going toward further research in the SCIENCE OF WHOLENESS and future writings on this subject.




TABLE OF CONTENTS: THE SCIENCE OF WHOLENESS -- PART I


INTRODUCTION TO PART I


"WHAT ACID OF SORROW HAVE I NOT DRUNK? ..."

USING THIS MANUAL

A SHORT AUTOBIOGRAPHY

PERSONAL SUFFERINGS AND TRIALS ON ROAD TO WHOLENESS




THE PURPOSE OF THIS BOOK




LESSON #1: SEX AND SPIRITUALITY, TRANSMUTING SEXUAL ENERGY

1.1: SEXUAL HANG-UPS SHOULD BE AVOIDED

1.2: VITAL LIFE-CURRENT ACTIVATING FORCE CONTAINED IN SEXUAL FLUIDS

1.3: LIFE-STYLE OF TRANSMUTATION, IS IT POSSIBLE?

1.4: THREE SIMULTANEOUS CONDITIONS REQUIRED FOR TRANSMUTATION

1.5: MEDITATE ON THE CHAKRAS AND GUIDE KUNDALINI THROUGH CONCENTRATION




LESSON #2: THE ESSENTIAL ROLE OF DIET IN EMOTIONAL TRANSFORMATION

2.1: QUALITY NUTRITIONAL SUPPORT IS ESSENTIAL FOR SWEET INNER JOY AND WHOLENSS

2.2: THE FOLLOWING FOODS FOR MAXIMUM TRANSMUTATION OF ONE'S LOWER NATURE IS ALSO HELPFUL ...

2. 3: HERBS AND ANTIOXIDANTS ARE AN ESSENTIAL PART OF THE WHOLENESS FOUNDATION




LESSON #3: WATER, EXERCISE AND FRESH AIR IN HEALTHY TRANSMUTATION

3.1: IMPORTANCE OF DRINKING LARGE AMOUNTS OF WATER BETWEEN MEALS

3.2: FRESH AIR AND EXERCISE ARE INVIGORATING

3.3: SATURATE YOUR SACRED PLACE WITH NEGATIVE IONS

3.4: ORGONE ENERGY




LESSON #4: USING VIBRATION TO RELAX ENTIRE BODY FOR MOST EFFECTIVE TRANSMUTATION

4.1: "VIBRATION" MEDITATION FOR TRANSMUTATION

4.2: YOU CAN USE VIBRATION FOR DYNAMIC, FAST DEEP RELAXATION AND INSTANT TRANSMUTATION!

4.3: WARNING: OBSERVE FOLLOWING PRECAUTIONS!

4.4: CREATIVE SUGGESTIONS AND IMPORTANCE OF REMOTE CONTROL SWITCH

4.5: "OH GOD, I'M NOT GOING TO GET A VIBRATION SYSTEM!"




LESSON #5: THE PRACTICE OF "LAMA YOGA" BREATHING EXERCISES

5.1: HOW TO REDIRECT THE FLOW OF SEXUAL ENERGY

5.2: HOW IT WORKS

5.3: CAUTION: BE CAREFUL WITH THIS PRACTICE, ESPECIALLY IF YOU HAVE A HEART CONDITION ...

5.4: UNIFICATION OF DIVINE LOVE AND ROMANTIC LOVE IS REACHED THROUGH CONSERVATION ...

5.5: IT IS IMPORTANT ALSO TO SIT UP AND MEDITATE WHILE PRACTICING THE LAMA YOGA ...

5.6: THE SPINE MUST BE FLEXIBLE: TRY YOGA POSTURES BEFORE PRACTICING THE LAMA YOGA ...

5.7: DELUSIONS OF GRANDEUR




LESSON #6: SEX AND SPIRITUALITY, SELF CONTROL SEX

6.1: THE PHYSICAL MECHANISMS OF SEXUAL FLUID CONSERVATION EXPLAINED

6.2: SPONTANEOUS NOCTURNAL EMISSIONS CAN BE AVOIDED

6.3: SELF-DENIAL, DISCOMFORT OR ANY FORM OF SELF-PUNISHMNENT IS NOT THE WAY TO WHOLENESS .

6.4: IDEAL METHOD OF CONTRACEPTION?

6.5: EXERCISE REGULARLY THE URINE-RELEASE-CONTROL MUSCLES FOR MORE CONFIDENT SELF-CONTROL

6.6: A GREAT BOOK ON TANTRA YOGA

6.7: THE COURAGE AND NECESSITY TO OPENLY COMBINE SEX AND SPIRITUALITY




LESSON #7: LOVE AND SPIRITUAL MARRIAGE

7.1: THE IDEAL WAY TO MAKE LOVE

7.2: TRANSFORMING THE SINGLE LIFE INTO A PERFECTLY SATISFYING RELATIONSHIP WITH GOD

7.3: AN AWESOME POSSIBILITY




LESSON #8: HIGHER CHAKRAS -- Introducing the most effective and advanced meditation practice I have ever discovered after thirty years of careful study and reseach:

8.1: EXTENSION OF ENERGY INTO THE HIGHER CHAKRAS

8.2: MEDITATE ON THE INNER SOUNDS AND LIGHT OF GOD!

8.3: IT IS ESSENTIAL THAT THOUGHTS DO NOT INTERRUPT CONCENTRATION!

8.4: CONCENTRATE ON THE INNER "OM" SOUND IN THE DREAM STATE:

8.5: SEEK GOD FIRST, THEN ALL ELSE SHALL BE ADDED UNTO YOU


Click here to view:

TABLE OF CONTENTS: THE SCIENCE OF WHOLENESS -- PART II




---
(AMAZON AFFILIATE AD) YOU NEED TO READ AUTOBIOGRAPHY OF A YOGI
Autobiography of a Yogi
by Paramhansa Yogananda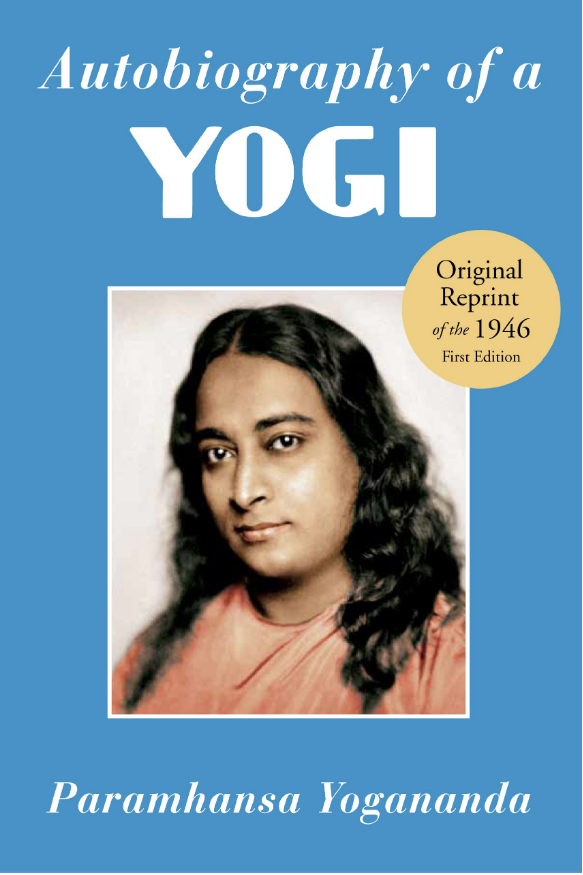 Buy it Now from Amazon.com

Amazon.com editorial reveiw: This is a new edition, featuring previously unavailable material, of a true spiritual classic, Autobiography of a Yogi, one of the best-selling Easter philosophy titles of all-time, with millions of copies sold, named one of the best and most influential books of the 20th century.

Go here for the NEW edition

Go here for the original edition

This book is the original unaltered version of Autobiography of a Yogi that was available before SRF had changed many parts of it.
---
Science of Wholeness is brought to you by . . .